---
Your automobile has its own history
---
---
Suitable for all types
The oldest vehicle we were allowed to dress was the patent car of Martha Benz.
The latest are the showcars, which will be presented by the manufacturers at international trade fairs in the next few months.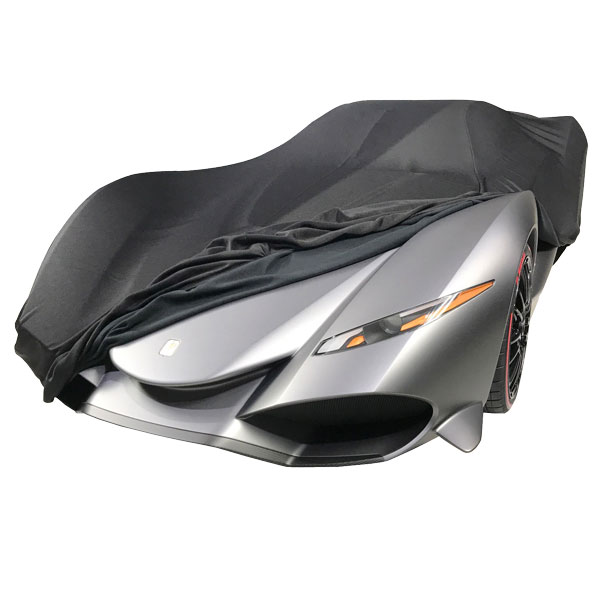 tailor-made
100 % Perfection
Guaranteed
We offer a lifetime warranty on the car covers manufactured in our factory.
Specially made fabrics –
guaranteed unique
Our fabrics are made especially for us, in 6 layers of high-quality cotton blend knitted, homogeneous fabric, which is then brushed on the underside, so that the inside cashmere soft the lacquer protects. Sometimes a glossy thread is knitted into the upper side in order to achieve a brilliant silky shine. The fabrics are up to 200 cm wide, so we can dress extra high or wide vehicles without having to add additional seams.
---
You can choose from 26 different colours to create your very own individual covers.
Special embroideries
---
The embroidery machines in our company enable us to realize the special wishes of our customers: we can embroider up to 115 cm wide in one piece and realize the most unusual wishes.
An individual dedication or a nickname, the signature or a serial number, we put the ideas of our customers perfectly in scene.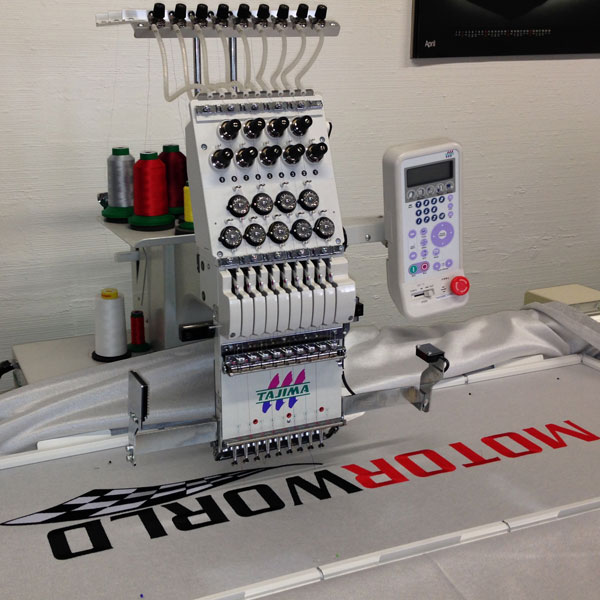 ---
---
On request also at your place for a personal measurement appointment.
---
You have an automobile that we haven't measured yet? We would be happy to come to your site and take your measurements.
---
Individual advice
---
Nothing is impossible. Tell us your individual wishes and we will do everything we can to make them possible. We love the variety and challenge.
---
On site at the fair
---
You are welcome to convince yourself of the quality of our covers at one of our trade fairs. Take the opportunity to meet us in person to clarify all your questions.
---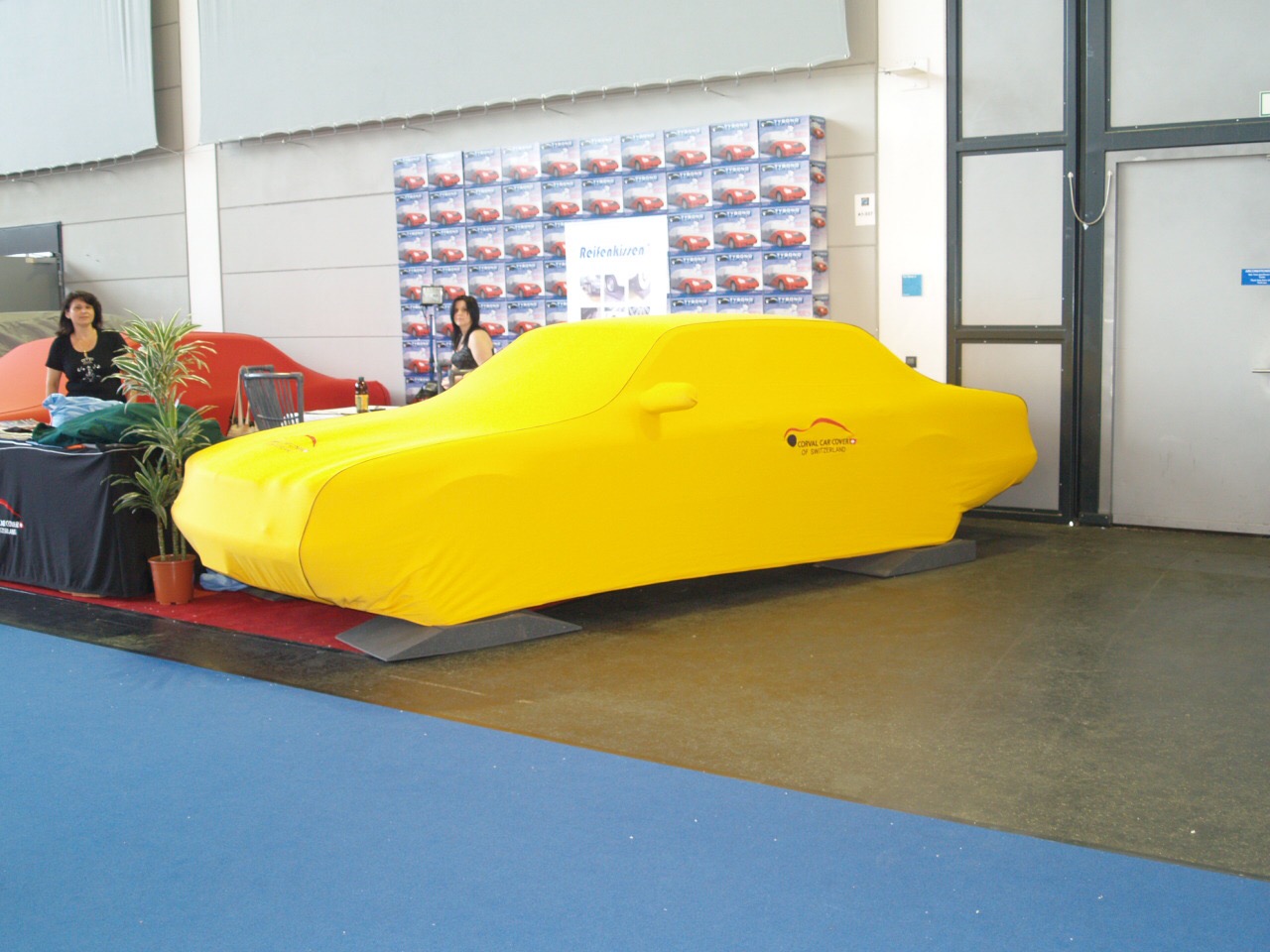 Full of passion we are happy to exchange ideas with you on site and personally
| | | |
| --- | --- | --- |
| Fair | Location | Date |
| Retroclassics | Stuttgart (D) | 27.02. – 01.03.2020 |
| Arbon Classics | Schweiz | 02.05. – 03.05.2020 |
| Oldtimermesse | Tulln (A) | 16.05. – 17.05.2020 |
| Swiss Classic World | Schweiz | 23.05. – 24.05.2020 |
| Br. Car Meeting | Mollis (CH) | 30.08.2020 |
| Br. Car Meeting | Morges (CH) | 04.10.2020 |
| Classic Expo | Salzburg (A) | 16.10. – 18.10.2020 |
| Oldtimermesse | St. Gallen (CH) | 25.10.2020 |
| EuroMotor | Stuttgart | 13.11. – 15.11.2020 |
| InterClassics | Brüssel | 20.11. – 22.11.2020 |
| Retroclassics Bavaria | Bayern | 04.12. – 06.12.2020 |
Of course, we could mention names of well-known personalities as a reference here, but we find each of our clients deserves discretion.
Contact us: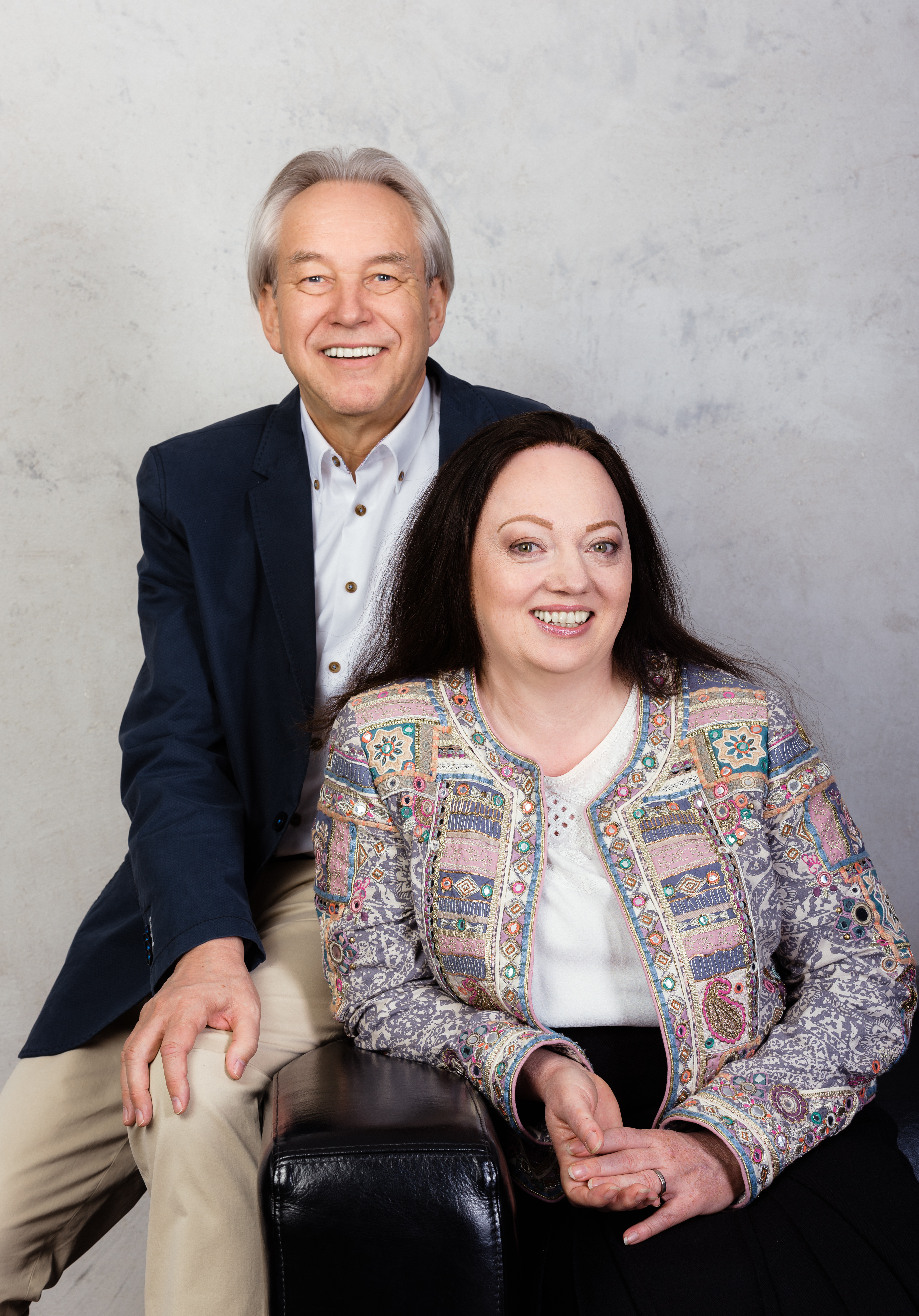 Call us for a personal and individual consultation on  +41714612111.
Send us an e-mail to info@corval.ch with your request.
We're already very excited.
Eva Zimmermann Kunert & Rainer Kunert
A vehicle has arrived only then correctly with me,
if it has a small coat of Corval.
Best quality & production from Switzerland
---
Our manufactory is located in Romanshorn, in the canton of Thurgau at the beautiful Lake Constance.
The typical Swiss characteristics such as the highest quality and perfection are
an incentive to realize the ideas of our customers with passion on a daily basis.